Belly Dance Classes
BE TRANSFORMED!
At The Belly Dance Studio, our motto is: "Let the art transform you!"  And belly dance can do that…   No matter your shape, size, age or fitness level, you can enjoy ALL of the classes offered at The Belly Dance Studio. Looking to get fit?  Want to learn and explore the art of belly dance?  Need some time away from the kids and want to have FUN?  All this and more happens at The Belly Dance Studio!
Are you new to belly dance and not sure what class to begin with?  The best place to begin is learning the foundation to all forms of belly dance  in one of our open-level classes held on Monday and/or Tuesday evenings…technique, fun combinations and drills geared to each individual student.  Focus is  on proper posture, muscle use, simple foot patterns, and basic rhythms.  Great for newbies as well as belly dance students wanting to improve their technique.  These classes are structured so that drop-ins are welcome!!
 

Saturday January 10th!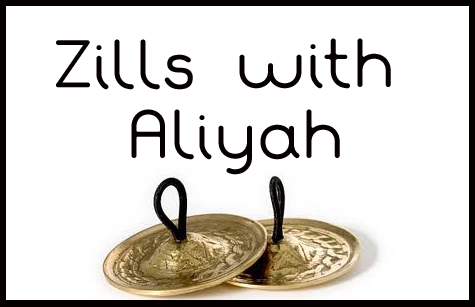 Zills and Drums Workshop!!!  Open to Dancers and non-Dancers… THIS IS A CO-ED CLASS!
This is a MUST-DO for belly dancers… become a well-rounded student with the basics of rhythms and make music while you dance! Saturday January 10th, 10:30 – Noon $20. Each month students will be introduced to two different Zill patterns. Under the direction of Alyiah, students will learn the history of the rhythm the hand pattern and basic foot patterns to use while playing.
Purchase HERE
Mondays in January!
Belly Dancing for FUN & Fitness  5:30 – 6:15 pm
Great for ALL levels.. no previous dance experience
At the request of many ladies looking for an "after work class to enjoy some belly dance and reap the fitness benefits of belly dancing,"  Here it is!
This 45 min calorie-burning class will get you moving like Shakira and having FUN!  $5 drop (cash or check preferred please)
Sassy Gypsy Style Dance Class  6:15 – 7:15 pm    
No previous dance experience needed…
Drop in is $15!! or save $$ and buy the month's classes here>>


The magical 9/8 rhythms of Turkish Romani style dance has a fast paced fiery personality. 

Dilara Sultan brings her sass and diva-style to this fast paced class. Perfect for all levels! 
Please bring your dance journal and a 25 yd skirt. If you do not have a skirt, some are avail for purchase. Students enrolled in the class can purchase skirts at 50% off!!! (wow)
Advanced Belly Dance with Dilara 7:15 – 8:15 pm 
Take the moves that you have learned in Belly Dance 101, 102 and beyond and get ready to combine them with the sassy and dramatic flair that International Belly Dance Artist Dilara Sultan will teach you!

Must have basic belly dance movements understood, this class moves fast and is a blast!!!! Drop-in $15. Save $$ and purchase the series $50 for 4 classes…… early bird pricing avail for a limited time. 


Tuesdays in January!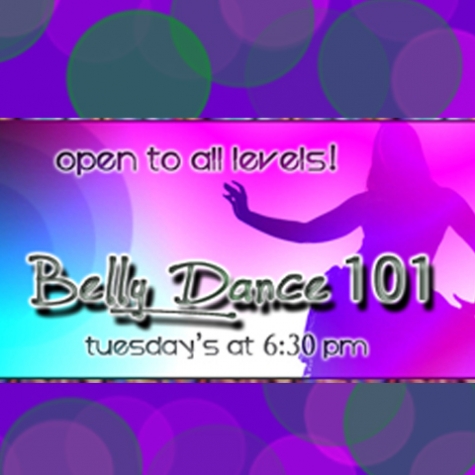 Belly Dance 101!!
Perfect for beginners to Belly Dance and great for those trying to polish their technique! What can you expect? Learn those smooth movements and isolations that make belly dance so mesmerizing! Snake arms, body undulations, belly rolls, head slides, and the transition steps that will take you to a new level of AWESOME! FUN and popular class….. early enrollment is HIGHLY encouraged to secure your spot!!
This class is Tuesday nights 6:15 – 7:15 p.m. $15 drop in or save $$ and purchase the month's classes here>>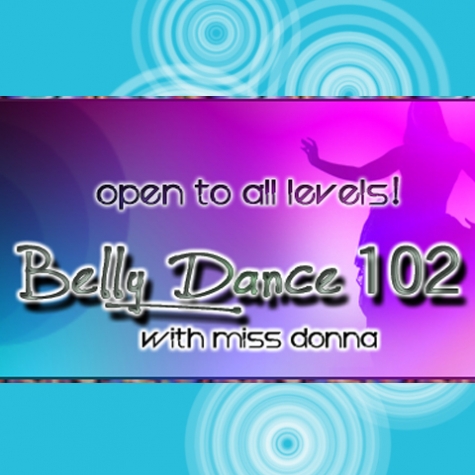 Belly Dance 102!!  Tuesday nights 6:30 pm – 7:30 pm $15 Drop in, or save $$ and purchase the month's classes here>>
Picking up where Belly Dance 101 leaves off, Donna guides students in the next level of oriental dance. Learning choreographies and perfecting techniques, Donna follows the Sultan Dance Methodology bringing students to a new level of Belly Dancing.
It is designed for those students who have successfully finished Belly Dance 101 and are ready to take their belly dance journey a little higher.
Wednesday in January will be NEW and EXCITING!
It's the Belly Dance Studio's Wednesday Workshop "Flavor of the Week!"
January 7th  6 – 7:30 pm…… Kitana Choreography Workshop  
SOLD OUT!!!!!!!!!!!!!!!!!!

Join Master Instructor Kitana for this high energy 1.5 hour workshop. She will be teaching choreography to the fun & fast-paced song El Enab by Saad Al Soghayar.

Participants are encouraged to dowload this song and begin listening to it PRIOR to this workshop!!!

Students of The Belly Dance Studio that are looking to advance into upper-level classes and performances are HIGHLY ENCOURAGED to attend this workshop!!!

Please bring your dance journals — VIDEO RECORDING IS NOT ALLOWED!

Prior belly dance classes and experience reqiuired!   Reserve your spot NOW here>>
January 14th 6 – 7:30 pm…….  Dee's "Work That Skirt" Choreography Workshop
Dee leads this Gypsy Skirt Choreography class, so a 25 yard skirt is a MUST!
If you do not have one, please call the studio, students of this class have the option to purchase a skirt in stock at 50% off!!!! WOW!!!!!

OPEN LEVEL CLASS!!! 

Mesmerizing and enchanting, this dance workshop led by Dee can easily take on a flirty personality, a fierce and serious style, sensual or even dark!!!!! 

This is a great class for dancers looking to mix up their style and performances

Please bring your dance journal — NO VIDEOS ALLOWED    Reserve your spot NOW here >>
January 21st 6 – 7:30 pm…….. Dilara's Belly Dance Veil Workshop      
Open Level class. 

In this 1.5 hour long class, students will learn movements and techniques utilizing one of the most iconic belly dance props, the veil. Choreography will be taught!! 

We do have a class set of veils but we suggest you bring your own veil if possible.  Reserve you spot NOW here >>
Check out our Class Schedule

HERE!
last updated 1-6-2015